N3D
UTwente-LES
Nektar++/SHARPy
Code_Saturne
Vortex-WRF-LES
EWP - Explicit Wake Parametrisation
N3D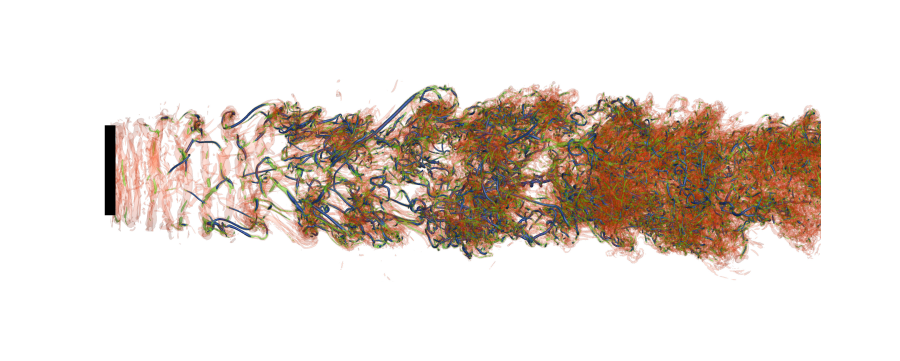 N3D, available from UoN and USP, is a high-order finite element code written in C++. It has four solvers for Direct Numerical Simulation, LES, linearized analysis and nonlinear optimization. It mainly solves incompressible flow while also considers weak compressibility by applying the Boussinesq approximation. In the preliminary work that paved the way for this project, this code has been equipped with an actuator-line model and an actuator-disc model to simulate the wind turbine and a wall model to represent the near-wall turbulence of the atmospheric boundary layer. The Coriolis force was also considered to consider the change of wind direction inside and above the farm. Its scalability has been significantly enhanced after a project funded by the UK national HPC facility, and has been tested in a number of other HPCs such as Tier-2 Midland Plus, Australian National HPC, PSNC in Poland, Tianhe-2 in China. It was applied to simulate and analyse perturbation developments in vortex flow, boundary layer flow, laminar-turbulence transition, bluff body flow and most recently wind turbine flow, particularly the wake meandering and helical vortices by research groups in Europe, the US, China and Brazil. Results are regularly published in the most important peer-reviewed journal in fluid mechanics such as Journal of Fluid Mechanics and Physics Review of Fluids.
Developer: University Of Nottingham
UTwente-LES
Nektar++/SHARPy
Code_Saturne
Vortex-WRF-LES
EWP - Explicit Wake Parametrisation
Additional Codes
Besides the Flagship Codes, there are some additional codes that also play a minor role in the HPCWE project.
WRF
MPAS
WInc3D
turbinesFoam
WRF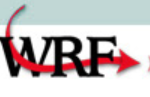 The Weather Research and Forecasting (WRF) Model is a next-generation mesoscale numerical weather prediction system designed for both atmospheric research and operational forecasting applications. It features two dynamical cores, a data assimilation system, and a software architecture supporting parallel computation and system extensibility. The model serves a wide range of meteorological applications across scales from tens of meters to thousands of kilometers. The effort to develop WRF began in the latter 1990's and was a collaborative partnership of the National Center for Atmospheric Research (NCAR), the National Oceanic and Atmospheric Administration (represented by the National Centers for Environmental Prediction (NCEP) and the Earth System Research Laboratory), the U.S. Air Force, the Naval Research Laboratory, the University of Oklahoma, and the Federal Aviation Administration (FAA).
It models the atmospheric flow over large areas on computer clusters (parallelized using distributed and/or shared memory) and includes many physical parameterizations in order to capture atmospheric processes important for development of weather phenomena. The model's nesting possibility allows to reduce the model resolution from several tens of kilometers in the outer most domain , which is forced by Global Circulation Model (GCM)/reanalysis simulations, down to several kilometers in the innermost domain.
Developers: NCAR, NOAA, NCEP
MPAS
WInc3D
turbinesFoam